Fair Play Comedy Theatre - News
Men's Cricket World Cup 2019
Its Cricket world cup year and our act 'The W.G. Graces' has been out and about entertaining the spectators and media centre personnel alike including sporting greats Geoff Boycott, Nasser Hussain and Ian Botham.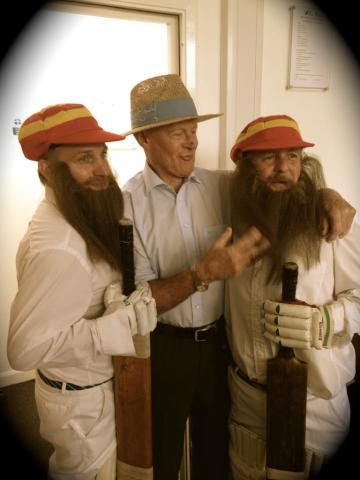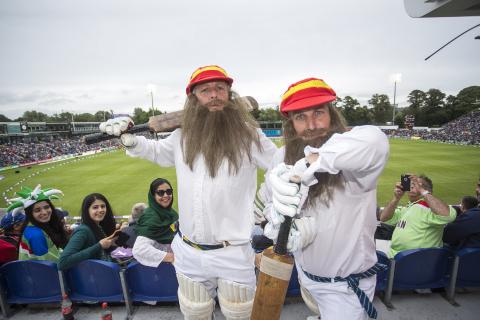 Men's Rugby World Cup in Japan 2019
Our Muddy rugby players from the walkabout act 'The Hapsley Hernia's' will be warming up for World Cup action with a trip to the Heineken Cup Final 2019. They have been enjoying great success recently having made it onto the sports pages of 'The Sunday Times' and having a crack at half time analysis at the Rugby League 'Dream Weekend'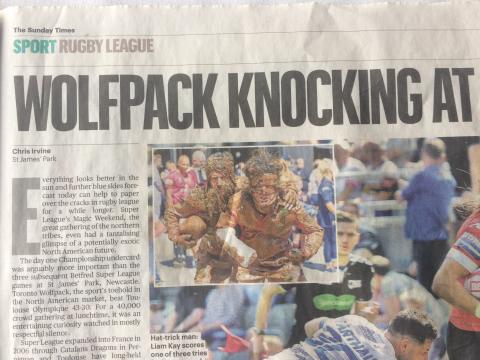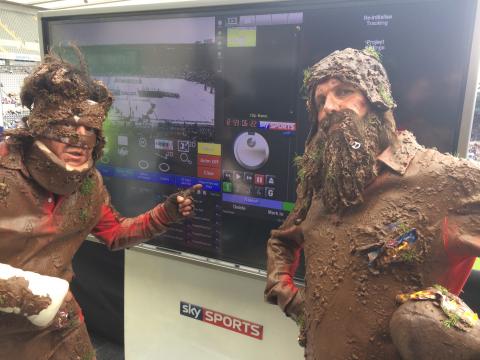 Dinosaur crackers
We have recently collaborated with some amazing dinosaur animations to create a new version of our own wildlife documentary act 'Animal Crackers'. This time the two intrepid naturalists are making a 'dinomentary' and need plenty of audience members to take part in the filming. It has been hugely successful in delivering comedy into the spectacular dinosaur events. A brilliant match up and such great fun!